Rajalakshmi Research Center team ensures all their esteemed clients from the billion-dollar pharmaceutical industry meet their clinical research objectives quickly and effectively. Having vast experience and expertise in meeting the ever-increasing industry standards, Rajalakshmi Research strives to make it possible. Compliance with the national and international regulations is very stringent when it comes to pharmaceuticals and this is where Rajalakshmi Research specializes. We do understand the investment of huge funds by the Pharmaceutical Sponsors in bringing out a single product to market and hence take utmost care providing excellent data quality and trial support.
Rajalakshmi Research Clinical Trial Ops team are well experienced; having been exposed to the rigorous demands of various clinical trials and specific requirements from different Sponsors. The team is always updated with the latest industry trends and ensures timely trainings in ICH-GCP, Indian GCP, CDSCO updates, ICMR updates, site level SOPs, etc. The Rajalakshmi Research believes that excellent knowledge is the best back up for dedicated service. We work in tandem with all the stakeholders to ensure the least burden on the Sponsor for conducting the clinical study.
Rajalakshmi Researchshowcases widespreadknowledge acquired in managingmultiple clinical trials. We are associated with numerous sites pan India. All our sites are associated with a CDSCO registered Ethics Committee and most of them are NABH certified. We select sites not only specific to the budget proposed by the Sponsor but at the same time take into consideration their recruiting capabilities and also check out for other logistics such as space management, secure storage of IPs, monitoring room, documentation practices, site level SOPs, etc. Rajalakshmi Research will propose a site to the Sponsor only after thoroughly studying the site from every angle related to clinical research.
Rajalakshmi believes that site management is one of the most important responsibilities in successfully completing a clinical trial. It takes a lot of experience and expertise to constantly coordinate with various delegated study personnel in the site such as the CRC, Principal Investigator, Co-Investigator, the Site Manager, the laboratory staff, nurses and other vendors. Rajalakshmi undertakes everything from site SOP creation, EC creation and registration support, Trial management, handling Sponsor or regulatory Audits, Entire trial procedures from scheduling the site initiation visit to the site close out visit right up to the unused drug destruction and also provides post – trial query support.Rajalakshmi also ensures that all the delegated personnel are adequately trained in the GCP to handle the trial efficiently.
Rajalakshmi CDM team also has vast experience in handling large pools of data in different therapeutics. We stipulate both EDC and Paper Trial Set-Up & Management. Rajalakshmi uses the latest processes that best meets the requirements of the Sponsors to guaranteeliability and quality of the clinical trial data including but not limited to data entry, validation, DCFs resolution and database lock support. We coordinate with excellent IT support personnel to ensure data security and error tenacities.
Rajalakshmi offers best regulatory services in the industry across all the four phases of clinical development of the product or device. We provide able support in regulatory dossier preparation (including e-submissions), we offer strategic consultations for speedy approval, we consistently follow up with the regulatory body for regular updates on the status of trial submission, respond to any queries that may be raised and finally obtain the necessary approvals. Rajalakshmi has a dedicated regulatory team to handle all your legal queries and also supports in obtaining import and export permits in the case of international trials.
Rajalakshmi offers first-rate consulting services to various clinical trial stakeholders. Our team is exception when it comes to domain knowledge, assisting the customers in solving commercial challenges and providing consultations related to Strategic Management, Corporate Strategies and Standpoints, Industry level Services, Specialized Services, Quality Management services, Staffing support and management. For a detailed understanding of our consulting services, please get in touch with our team via email or phone.
Initiating study is the first step towards a successful completion. Well begun is half done, Rajalakshmi acknowledges the importance of a hassle-free study start up process. Rapport between the site team, Principal Investigator, Sponsor and CRO during study start-up is an imperativefacetfor successful study completion. The key idea is to speed up the clinical trial. Every day in the drug development process means a lot in terms of financial investment to the Sponsor. As per ICH-GCP, there are certain important steps to be followed to ensure a smooth study start up and Rajalakshmi excels at this.
Managing the clinical projects effectively is the hallmark of Rajalakshmi. We ensure every aspect of the trial is taken care of with utmost care. Coordinating with the site team, the Ethics committees, the regulatory personnel and independent auditors is seamless and hassle free. We make sure all our personnel are trained adequately and their qualifications verified before they are put on the job. Cost effective management with increased efficiency is what we aim for and have also successfully accomplished the same in multiple projects thus far.
Rajalakshmi biostatisticians work in close coordination with the medical writing team to understand the specific objectives of the said clinical trial and accordingly draft the analysis plan. We make sure all the parameters mentioned in the Protocol are complied with and get the results out in the quickest and most efficient manner possible. We have an experienced team that has worked across various sample sizes from 30 patients to 300 patients' database. Hence the Sponsor can be rest assured that their trial analysis is in good hands.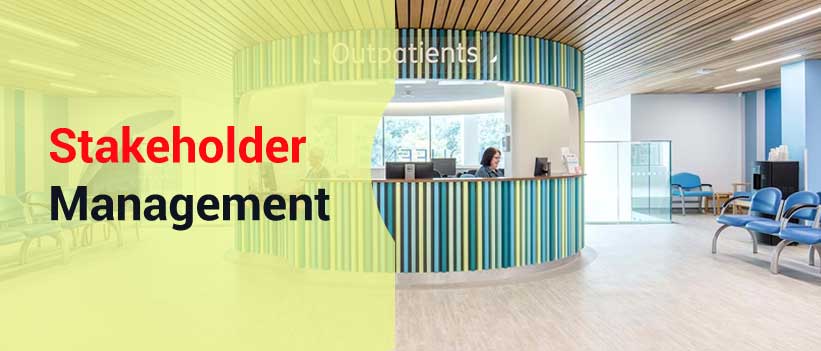 There are quite a few stakeholders in clinical research such as the hospital/site, laboratory, courier team, translation services providers, IT support team, trial supplies management, documentation storage, IVRS support, legal drafting of financial documents, etc. Rajalakshmi ensures that all these stakeholders are qualified by experience, certification and past history before signing them up. Rajalakshmi further takes full responsibility of the confidential information of the Sponsor and ensures total document control.
Patient recruitment within the specified timelines is one of the most daunting tasks in clinical research. Not only patient recruitment but also retention and follow up. The site team needs to build a very trustworthy rapport with all the study participants to ensure their total compliance with the Protocol procedures. Rajalakshmi has a trained team manages the patients very effectively. We have a patient drop-out rate of less than 5% of the sample size. This is mainly due to the efforts taken by our specialized screening team that scouts for patients who are both eligible to participate in the study as well as ready to offer total compliance with the Protocol; be it coming over for follow-up visits or abiding by the dosing regimen specified.
This is one of the most important aspects of the clinical trial. This activity ensures that the clinical trial is being done as per the Protocol, GCP and at the same time adhering to all local regulations. The quality of data is evaluated by the monitoring findings and resolutions. Rajalakshmi monitors / CRAs are well equipped with the monitoring procedures and are best at providing corrective actions to the site to improve data quality and integrity. We also have a stable in-house team of quality managers to provide back-end support to all our monitors.
Medical Writing at Rajalakshmi includes support services in all the following categories: Regulatory affairs, Marketing Content, Clinical Writing, Journal Publication Support, and the like. Our SOPs have been drafted keeping in mind the highest standards of quality and market value. Our medical writers are all qualified doctors who are passionate about clinical research and devote extensively to draft technical content. Besides the essential documents like Protocol, ICF, CRF, Source notes, study logs, we also provide support in developing post marketing content for scientific brochures based on the outputs received from the clinical trial results.
Rajalakshmi team provides excellent compliance with all guidelines and regulations through a dedicated Quality control team that possess knowledge of several kinds of Sponsor Audits and Regulatory Inspections at various stages of the Trial.We manage the study assessment and efficiencythroughintermittent audits to assess the compliance at all levels. We dodiverse kind of audits such as investigational site audits, vendor audits, safety audit, laboratory audit, etc.
The Rajalakshmi team has special expertise in conducting device trials which require a special set of skillset and management experience. We offer special support with the device trials and guide the Sponsors. The devices are categorised into different parts and it is important to identify the correct category and accordingly submit for approval. Our team has been through rigorous trainings in this regard and have the best capabilities. Our ops crewdisplay best proficiency in the regulatory inferences of its actions and decisions, hence the Sponsor can be rest assured that their trial is in best hands.
The demand for nutraceuticals is on the rise both in the Indian and global markets. Hence the corresponding increase in related nutra-trials. Though the nutraceutical trials do not come under the DCGI purview, it is mandatory to follow the GCP guidelines if the trial has to be published in different journals and registering the trial with the Clinical Trial Registry of India is also a must; to be done prospectively. Rajalakshmi ensures all the procedures are followed strictly and the end results are as desired. We have worked with various Sponsors in the nutraceutical field ranging from oral supplements, inserts, topical applications, powders, syrups, etc. Contact us for more information in this regard.
Rajalakshmi'sAyurveda Research Team has vast experience in handling trials concerning ayurvedic products. We are well versed with the regulations mentioned in the Ministry of Ayurveda, Unani system, Yogic sciences, Naturopathy, Siddha and Homeopathy.Whatever be your requirement we have the solutions providing end-to-end support. We have conducted multiple trials in this category under various domains such as Gastroenterology, Diabetology, Endocrinology, Orthopaedics, Health and Nutrition, etc. Just give us a call to know more about our domain expertise to plan your trial in the best way possible.
Rajalakshmi has an exhaustive database of prospective investigators across various hospitals. We help the Sponsor in identifying the right investigator who is both experienced and passionate about research. Our management team coordinates with each investigator individually to bring out the best trial output. We also specialize in arranging investigator meetings in multi-centric trials taking the burden off the sponsor. We also manage the financials and the legal framework of all the agreements between the Investigator, Hospital, CRO and other stakeholders as applicable. Whatever your budget, we will find you the right investigator without compromising quality.
Rajalakshmi also conducts professional training and certification of individuals in Clinical Research. We also offer hands-on internship to our students to make them capable of handling the commercial trials with ease. Our excellent staff are knowledgeable and keep themselves ever updated to the latest guidelines, updates, and other know-hows of the industry. Our training modules are also available for investigators and Sponsors who would like to be certified as GCP – trained. We do provide an initial training during the clinical trial monitoring and audits, however a complete course can be undertaken by interested individuals who have completed their MBBS, BDS, BAMS, pharmacy graduates, life-science graduates, nursing students, etc.